MULLIGAN
'tough love and second chances'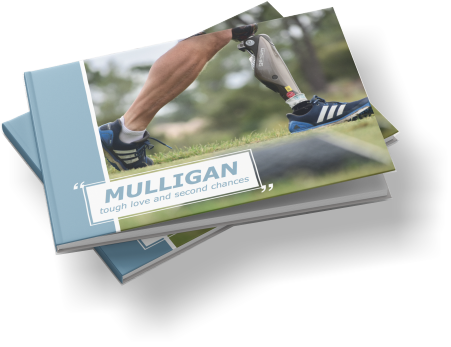 EDGA's first book is now available!
MULLIGAN 'tough love and second chances' is comprised of 18 personal accounts of players with a disability competing in golf, every story demonstrates how the power of the human spirit can move people to achieve their goals despite significant obstacles.
The EDGA "Give & Gift" campaign
For every donation of 25€ or more, EDGA will give a book to a hospital, rehabilitation / medical centre, or organisation to ensure that anyone who needs a lift, is able to read the inspiring words of MULLIGAN. As a token of our appreciation, we'll gift another book for you to keep and enjoy.
Available - NOW more.....